In Agrícola Navarro de Haro S.L, since 2015 we have been developing ourFirst Plan of Equality of Opportunities in Business, and this year 2017 we have decided to commemorate on March 8th, the International Women's Day.
With our motto«Responsibility for equality» vwe see the need to recognise the effort of the women who work in Agrícola Navarro de Haro. And from here, our concern for a continual drive towards profound changes in attitudes, behaviours and social structures, to reach a model of society where women and men have the same opportunities to participate in conditions of equality in the spheres of social, political, cultural and economic life, and where womens rights are respected in their entirety.
That is why, on this 8th March, our company wanted to commemorate this so special day with the presentation of various honours to colleagues for their good work, and that counted on the presence of the Mayor of Cuevas del Almanzora, Antonio Fernández Liria,, and the councillor of the Social Services, Equality and Commerce Area, Melchora Caparrós García, así como otras autoridades, as well as other authorities, who gave an emotional message to all those present.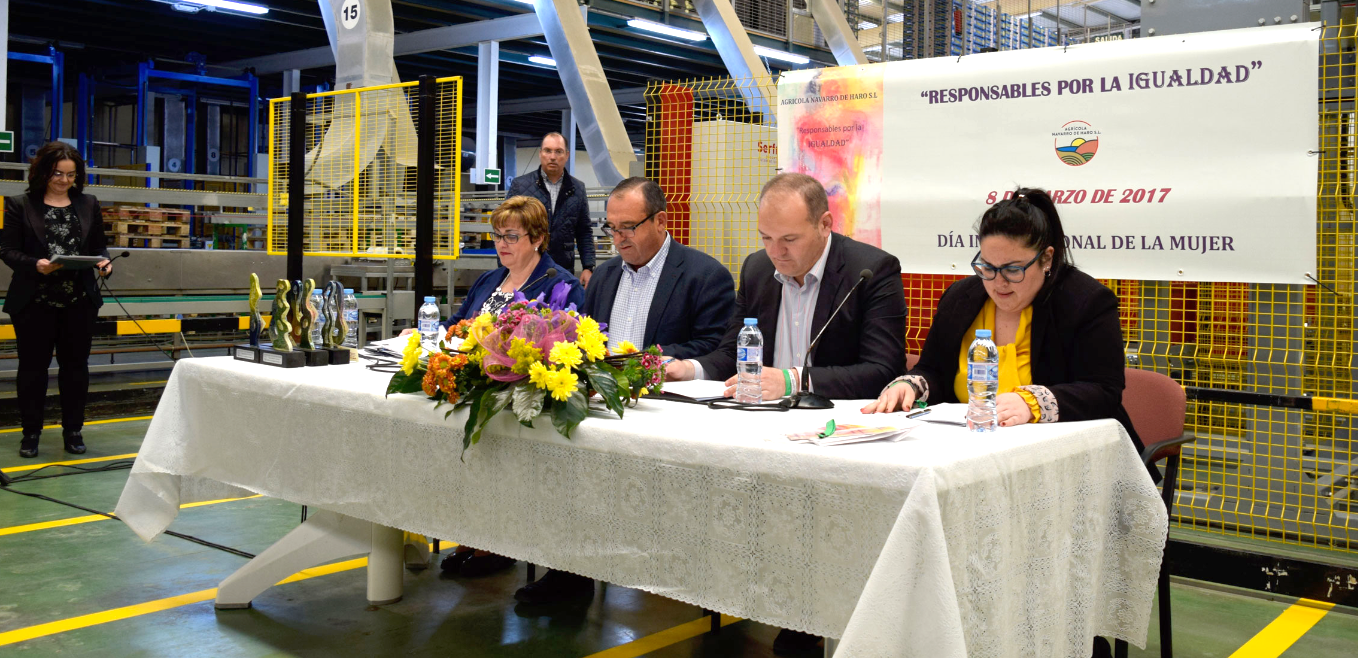 Our head of administration, Juana de Haro Soler, and the CEO of Agrícola Navarro de Haro, José Alonso Navarro Flores,, proceeded with the delivery of commemorative distinctions:
Catalina Fernández Parra, for having reached the age to be able to retire and still want to continue working in Agrícola Navarro de Haro.
Adriana Tuloi, because being of Romanian nationality, has settled in the company among the best.
Josefa Soler Soler, for her good work during all her years with us.
Ana Ávila Cerezuela, for her dedication and effort when she carries out her work
Ana Mª Navarro Flores, for being always available and at our service since we started our path.
At the end of the delivery of distinctions, everyone present held a minute silence for the victims of gender violence and performed a release of balloons accompanied by loud applause by all the women.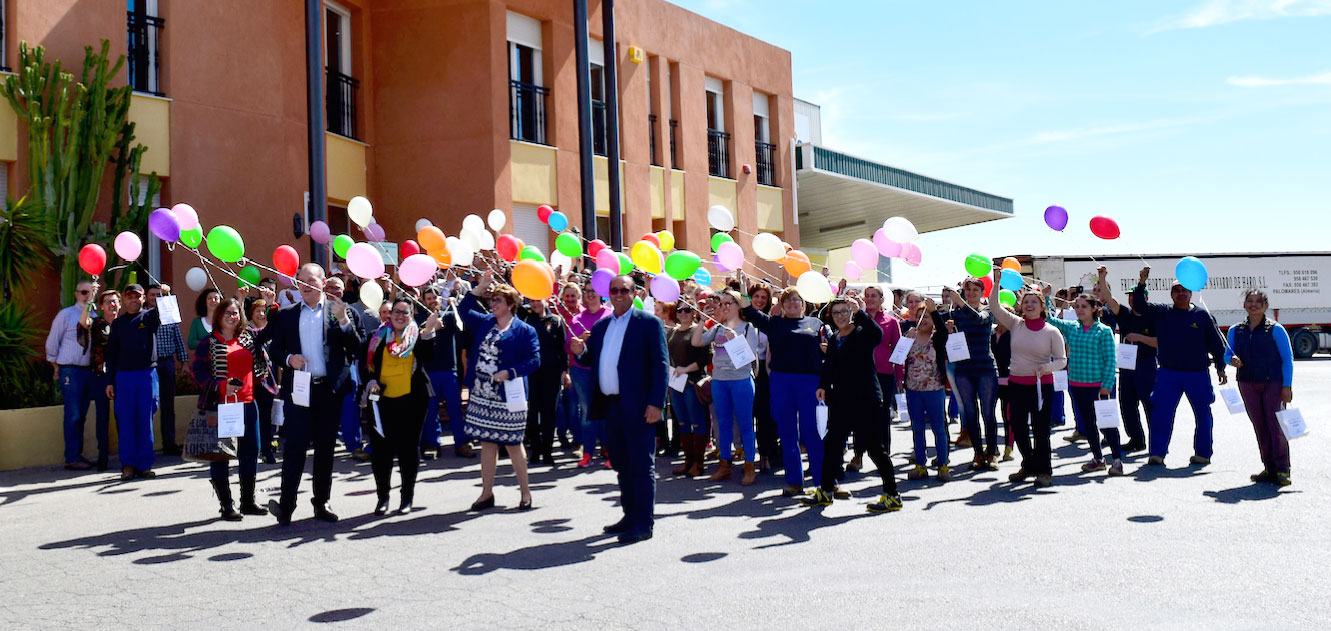 International Women's Day is increasingly an opportunity to reflect on the progress made, to demand changes and to celebrate the acts of courage and decisions of women who have performed an extraordinary role in the history of women's rights. And in Agrícola Navarro de Haro we wanted to contribute in a small way to make it so. Because in our company all the women workers are extraordinary, today and every day.