Agrícola Navarro de Haro renews its corporate image
The objective of the image of Agrícola Navarro de Haro has always been to show the origin, the land and the different elements that identify and represent our agri-food activity: The sea that laps the shores of our town, Palomares, the exporter ship, the sun that illuminates and makes our crops grow, the plough, the palms, the messenger pigeon … But our image needs, like our company, to evolve and adapt to the new times.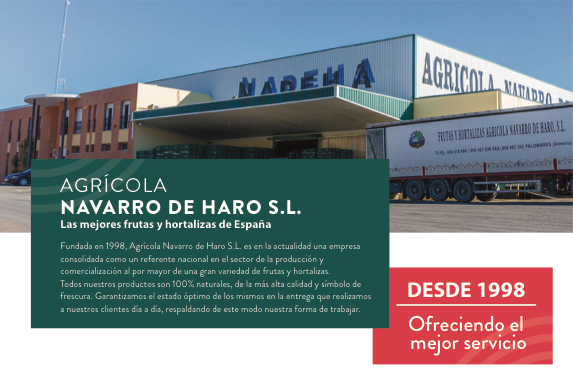 In Agrícola Navarro de Haro we have been focusing on renewing our spirit and using for the first time a new corporate image to give greater weight to our brand values and to reinforce our image as a dynamic and innovative group.
Coinciding with this change, the group launches a new website, in which we can find complete information about the group, with an attractive and simple navigation. At the same time we are working on the implementation of the new image in the other media and communication formats that we use.
We have updated our logotype, designed in a modern perspective, continuing with the chromatic play associated with the group so far, but simplifying the chromatic range.
The complex shape of the shield has been transformed to a circle, a shape kinder to  identify, and we have simplified the present elements, representing the true elements that make our work possible: The sun, the land, the sea and our fields.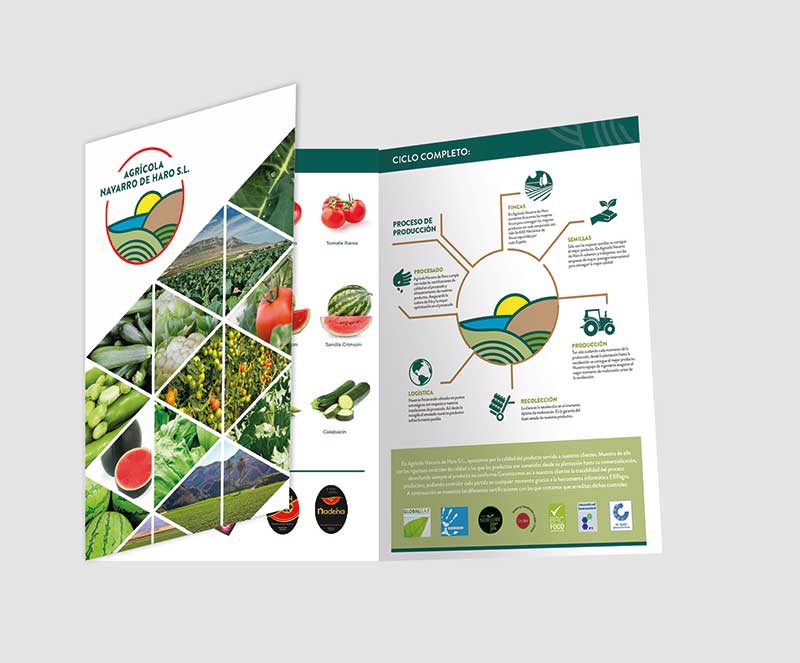 The new corporate identity reflects the continuous evolution of the company as an important step in the growth of the business, without losing sight of the origin of our company.